Since 1995, DDI has earned a reputation built on partnership, reliability, and performance. Developers and General Contractors put their trust in DDI to deliver the right product, at the right time, and at the right price. In Minnesota, DDI is the leading value-added distributor of kitchen and bath cabinetry. Nationally, DDI excels in project management, logistics, and supply reliability. We have experience executing projects across the country and a proven track record of success demonstrated by strong partnerships and repeat clients.
DDI is the #1 Supplier of Kitchen and Bath Cabinetry in Minnesota
DDI is Recognized as a National Distributor of Smart Cabinetry, the #1 Multi-family Cabinet Brand in the Midwest
DDI has Nationwide Project Management and Logistics Capabilities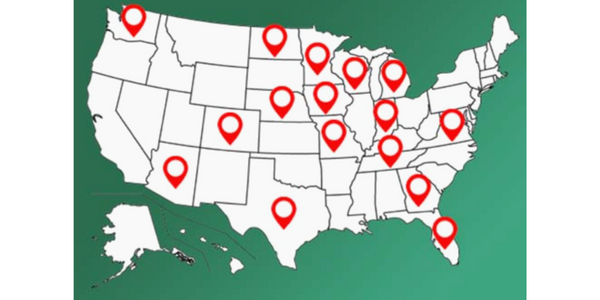 DDI began serving single family new construction and built core capabilities around supply chain, project management, and logistics. During the recession and single family construction slowdown in 2008-2010, the company assessed the market and pivoted to also serving multifamily (e.g., apartments, senior living, student living) new construction. DDI successfully established new supply relationships and leveraged core competencies to meet the unique challenges of large, multifamily construction.
After establishing a strong track record in MN, DDI supported key developer and general contractor partners in executing multifamily projects across the country. We will increasingly support our clients with new product lines and expanding geographic presence.